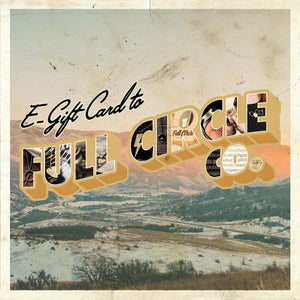 Not sure what piece of reclaimed cymbal goodness to get? We got you covered.

This e-gift card is available in multiple denominations and is sent to your email address immediately following your purchase. The e-gift card comes in the form of a code which can then be used during the checkout process.

To send this e-gift card to another person, simply forward along the gift card email to them or print out the email to give to them in person.