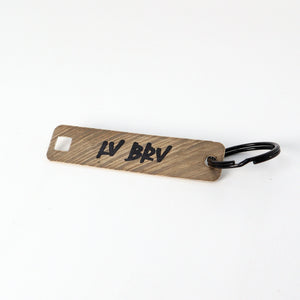 Designed and created in collaboration with drummer Lindsey Raye Ward, the LV BRV collection is a daily reminder that you are unique, loved, and to live brave.
This is a usable, FLAT drum key! Add it to your keys and you'll never know it's there until you need it.
The cymbal piece is made from Lindsey's ACTUAL used cymbal!
Reclaimed from Lindsey's used cymbal
LV BRV logo engraved on front
Flat drum key


Made in Salt Lake City, Utah